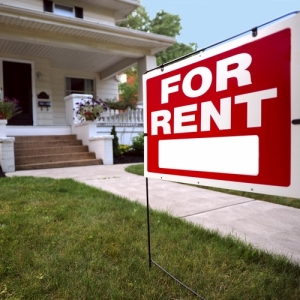 If you or someone you know owns income properties (rental homes, multi-family apartments, etc.), and you're sick of tenants destroying the flooring at your expense, I have just the thing for you.
As you know–perhaps painfully, buying new carpet in between tenants is often the biggest expense during a turn. Which is doubly unfair because carpet seems to get trashed more than any other part of a property. Let me give you the solution to this problem…
Hi, my name is Brandon Cerrito and I own Carpet RX of Louisville right here in Louisville, KY. I've been cleaning and repairing carpet for 16 years, and in that time I've encountered every type of stain and damage you could possibly think of. I've cleaned tens of thousands of rooms in my day, so I've become particularly skilled at saving old, trashed carpets that might otherwise have been replaced.
You might say that I've become somewhat of a "specialist" when it comes to resurrecting old carpet, thus saving landlords thousands and thousands of dollars. You see, I don't just clean your old, ratty carpets…I RESTORE them.
Stop wasting time and money yanking out old carpet for new. All you have to do is let me check out your job (for free, of course) and I'll let you know if it can be fixed. You might be surprised at what I can save!
I could spend all day telling you how I'm the best and how great my equipment is, but people don't like hearing someone brag. So I usually let my customers do the bragging for me. Check out the following real testimonials from actual customers:
1. Andrea Coleman- Great work!First time customer and very impressed with service. They showed great concern for coming at the time that was most convenient for me. They cleaned a 20 year old sofa set and restored it to beautiful. Personable, prompt and concerned with having a happy customer. We would definitely recommend Carpet RX of Louisville.
2. Melissa Anderson- Carpet RX was very professional and efficient. I am very pleased with the way our carpet repair turned out. I called to get a quote and the next day they were there to repair the damage our dog had caused. I appreciated the curiosity call 30 minutes prior and the care bag. My husband is very happy that we didn't have to replace the carpet in the whole room and that we were able to save a lot of money. I would highly recommend them to anyone.
3. Gary Nokes- We had a massive carpet wrinkling problem and Brandon was able to stretch it back out and make it look nice again. Very friendly and prompt service. I would highly recommend.
Are you ready to widen your profit margins? Let me help you by reducing your biggest expense…flooring. I can be your go-to guy. You'll be impressed by my fast turn-around and rockstar cleaning & stain removal skills. Give me a call right now and we can get the ball rolling immediately.
Brandon
502.767.2455